Together, with love, we can better a life!
Please help us change lives of the vulnerable.
"WE CAN'T HELP EVERYONE BUT EVERYONE CAN HELP SOMEONE"
137+ Vulnerable Children and 30+ Vulnerable Families.
Education & Training
By providing educational support to the vulnerable and helping them being competitive in the professional life.
Sustainability
Ensuring the long-term sustainability : Economic growth, Environment preservation, Social well-being,etc.
Local outreach
Interacting, Growing our network and spreading positive impact.
Affordable Healthcare
Ensuring access to quality health care in vulnerable communities.
It's all about bettering someone's life
Our Campaigns
FASHA, NAWE WARAFASHIJWE (HELP AS YOU'VE SOMEDAY RECEIVED HELP)

Donate
Your donation, however it may be, it is extremely significant to us.

Join Team
Want to use your talents for humanitarian purpose? Then feel at home. You've got a family.
Give Monthly
Want to be a regular contributor? Yes, it is very possible.
Increases quality of life
Despite the obstacles, our different programs are helping increasing vulnerable's life quality.
Sponsor a Child
YBSP ensures that no child under our care does not lack of anything by providing all his/her needs.
Health Benefits
Our healthcare assistance program has considerably made access to healthcare affordable for vulnerable communities.
Emotional Benefits
YBSP ensures a psychiatric follow up to those under our care and we are now having positive feedback.
You and I can better a life and restore hope. What are you waiting for to be someone's hero?
The principal aim is to raise funds so that they can benefit from small capital and run small businesses. This enable them to feed their families by exerting decent works. Leading to contribute to Burundi's economy and to reduce poverty in the country.
The main purpose of this campaign is to help those children who have the will to go to school but who have as an obstacle, the lack of financial means. You and we can make this possible, any contribution is of paramount importance.
Brief, in pictures, some of our activities.
There is more happiness to give than to receive. What pushed me to join the Youth Building Synergy to End Poverty  organization is the fact that they give without waiting for a return and they understood the notion of sharing

Christelle IRANKUNDA
Member of YBSP
It's our responsibility to shape a better future and if we put effort to harness our potential as young people, a better future is guaranteed irregardless of our background.

Walter TAFADZWA
IT and Member of YBSP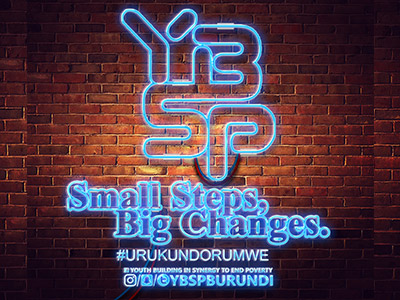 Campaigning With Us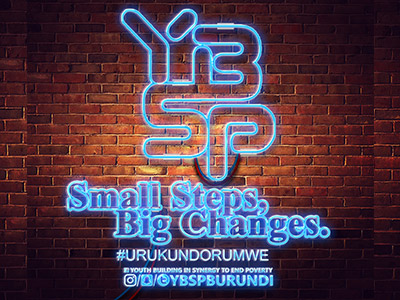 Organizing Fundraising Events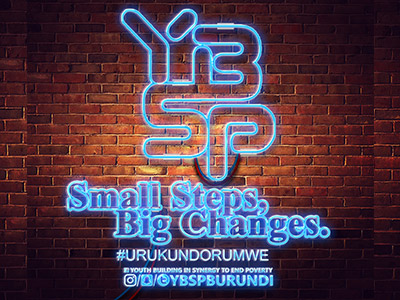 Partnering With Us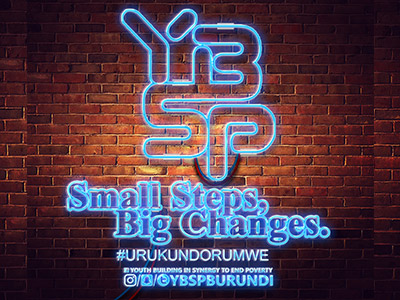 Volunteering With Us